As owner of North Florida Divers our focus is on training, not retail sales.
We believe training is the key to a confident, safe diver. Above all, we make diving fun and simple to learn! As owner of North Florida Divers, I have been teaching for over 30 years. As a child I learned to scuba dive off the coast of Miami, Florida where I was raised. As years passed, and having opportunities to dive throughout the Caribbean, I became a divemaster working on local dive charters and working with student divers. In the early 1990's I came a Scuba Instructor teaching in the Florida keys. As years past my dive business expanded to having the opportunity to certify hundreds of students.
Today, I have earned the distinguished designation as a NAUI Course Director and Technical Dive Instructor. Currently I am a full time School Board Police Officer in Jacksonville, Florida. I am a certified Public Safety Diver Instructor with 11 years of former experience on the Underwater Search and Recovery Team with the Polk County Sheriff's Office. My family and I made diving a life style and I am hoping to make it yours as well.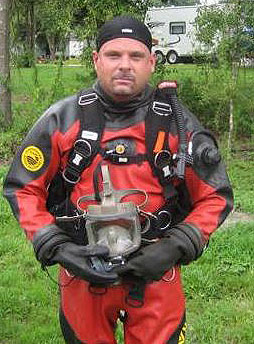 33 Years Dive Teaching Experience
PADI Instructor
PADI IDC Staff Instructor, PADI Master Scuba Diver Trainer, Emergency First Aid (EFR) instructor, Technical Instructor, Public Safety Diver Instructor, Multiple specialty instructor ratings
DAN Instructor
DAN Instructor Trainer. Distinguished rating of "Diving Emergency Specialist" Instructor
NAUI Instructor
NAUI Course Director, NAUI Public Safety Instructor
Handicapped Scuba Instructor
Handicapped Scuba Instructor through HSA